8 Essential Muay Thai Books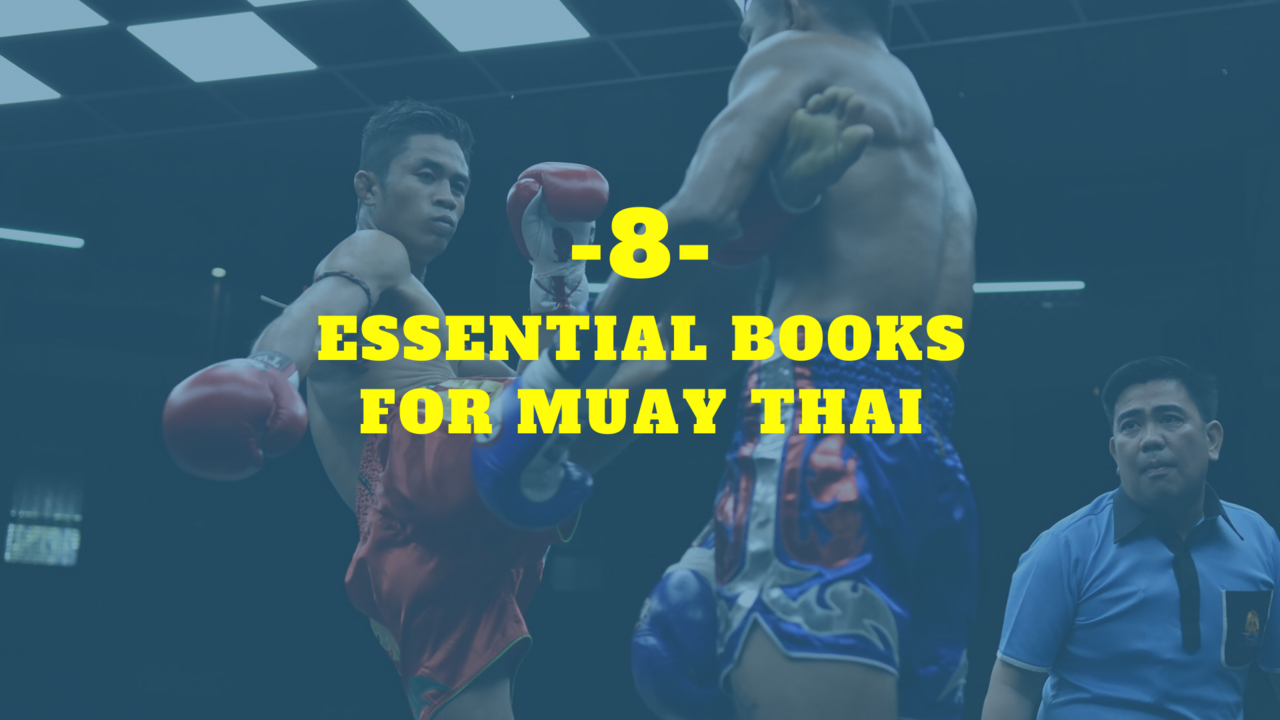 THESE 'CAN'T-PUT-IT-DOWN' READS ARE MUST-HAVES IN YOUR MUAY THAI LIBRARY
By Aimee Laurence
You may be a recent convert to Muay Thai or have been a connoisseur for rather longer. But as well as enjoying watching the "Art of Eight Limbs" on the television, or training and competing in it, you may want to seek out some good reading material to help round out your appreciation of this unique sport.
No matter what your level of interest in Muay Thai (that's "Thai boxing" to the layman), here are the eight best books on the sport for you to enjoy.
Muay Thai Basics: Introductory Thai Boxing Techniques by Christopher Delp
As the title suggests, this is a beginner's guide to the sport of Muay Thai, and a comprehensive one at that. As you would imagine, there are many efforts aimed at enticing people into the sport, but this is definitely one of the best, covering everything from the basic techniques in which to train, but also detailing more around the culture of the sport and its roots in Thailand.
The author is clearly well-versed in the ways of Thai culture and Muay Thai in particular, so it is certainly authentic in its style. You won't be disappointed.
Muay: Winning Strategy, Ultra Flexibility & Strength

by Master Lee
This is a training and spiritual guide for those wishing to immerse themselves in the ways of Muay Thai. Within the pages are any number of poses and exercises, some of which have never been documented before. This is perhaps one for the real enthusiasts of the sport.
Muay Thai: The Essential Guide to Mastering the Art

by Kru Tony Moore
This guide is aimed at more expert-level Muay Thai enthusiast, cranking things up to another level from the host of introductory guides that are available. It all depends on your experience, of course.
Muay Thai: Peace, At Last by Michael Goodison
This is a book penned by a Western fighter, and in the case of Michael Goodison, an intrepid traveler who seeks out the authentic way of Muay Thai, leaving the Western world behind in a way that is slightly reminiscent of The Beach.
There are close encounters with exotic animals, time spent with Thai monks, and of course, an epic Muay Thai fight at the climax. It's another eloquent read documenting the real spirit of Muay Thai.
The Boxer's Soliloquy

by Matt Lucas
This is a book that only a real proponent of the sport could produce.
Loosely based on the author himself and the characters he met along the way, this collection of 15 stories, which are all unrelated, is written in poetic verse that truly resonates with the more spiritual side of the sport. It's beautifully written and, although slow at times, paints a romantic picture of Muay Thai, as well as those who compete. It's also a great read for anyone who is interested in travelling to Thailand to train in Muay Thai.
123 All-Time Greatest Muay Thai Fighters of Thailand

by Miscellaneous
This book, which is incredibly hard to get hold of, is a great coffee table accompaniment to the sport. Written mostly in Thai, but with statistics and other vital information provided in English, as the title suggests it details the best the sport has had to offer since the building of the Rajadamnern stadium in the 1940s.
"With everything that you need to know about the greatest the sport has produced, including fighting record, nicknames, belts won and even present occupation in many cases, this is a hard-cover gift that real aficionados of the sport will love you forever for getting your hands on," enthuses Stephen Robinson, a sports writer at BoomEssays and UKWritings.
The Fighter's Way:

Muay Thai Handbook

by Nick Gorman
In this insightful handbook, a former South African national champion of the sport offers up a succinct introduction to the sport, including the techniques employed by its proponents, and the values that are an extremely important focus for fighters and trainers alike.
"Gorman is unashamed in his desire to attract more to the sport, and this great, concise volume is sure to succeed in that end," writes Carl Robanski, a Muay Thai blogger at Write My Essay and State Of Writing.
A Prayer Before Dawn:

A Nightmare in Thailand

by Billy Moore
Prayer before Dawn is the book, since made into a much-talked about film, of the real-life experience of Billy Moore in Klong Prem, Bangkok's notorious prison. Moore battles out of drug addiction to find the world of Muay Thai within the prison, culminating in a fight for freedom.
Obviously, Muay Thai is not the most important element to this incredibly powerful memoir, but a gripping accompaniment to what was a perilous journey that Moore undertook. It's a gripping read, set to the backdrop of one of the world's most dangerous environments. It will shock and inspire you in equal measure.
Success and life coach Aimee Laurence can be found at Academized.com and PaperFellows.com . As well as keeping up to date trends in psychology, Aimee freelances as an editor at Coursework Writing Service.
Feed Your Muay Thai Addiction!
Join our "Muay Thai Mondays" email newsletter for the latest updates on new videos, special events and everything Muay Thai!